Host City; Gwangju
​​Mudeungsan Mountain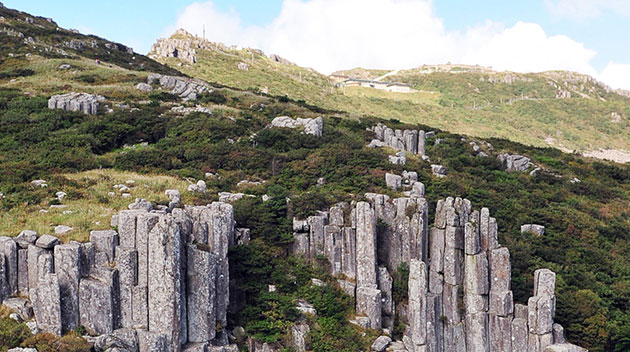 ㆍAddress Buk-gu, Geumgok-dong, Gwangju Metropolitan City San 209-5
ㆍTel +82-62-365-1187
ㆍManager Mt. Mudeung Park Administration Office
Mudeungsan National Park spreads over Gwangju, Damyang, and Hwasun, covering 75.425 km² in total area. The highest peak rises 1,187 m above sea level. The park's scenic beauty is made famous by 61 naturally formed viewpoints, including columnar Joints, which are called Seoseokdae Rockface or Ipseokdae Rock Columns, with pentagonal and hexagonal pillar-shaped surfaces and oddly-shaped rocks. The park is also a natural habitat for 2,296 species of plants and animals, including eight endangered species, such as the Eurasian otter, Manchurian black water snake, leopard cat, and yellow-throated marten.
5.18 Memorial Park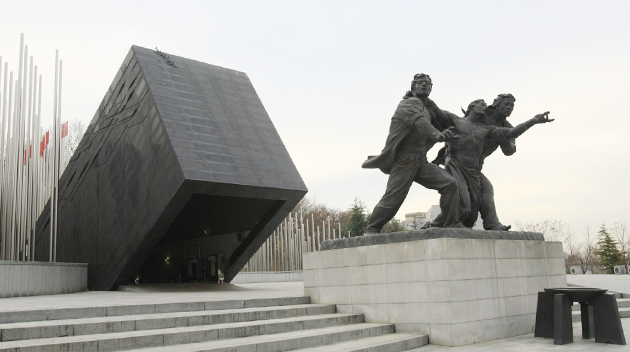 ㆍAddress 152,Naebang-ro, Seo-gu, Gwangju Metropolitan City
ㆍTel 062-376-5197
ㆍManager 5.18 Memorial Culture Cen
Just as the government made a 330,000㎡ park for the people in Sang-Mu New Downtown Area Development District with the transference of Sangmudae in 1995, a 208,000㎡ May 18 Memorial Park was made to repair reputation and to develop a valuable place for learning. In the May 18 Memorial Park, resting places and park facilities related to May 18th, such as memorial cultural hall, a sculpture depicting the event, the memorial space for the dead, Owulru, and so on, have an important role as a place of development in preparation of the 21st century. May 18 Memorial Cultural Hall in particular is a center for human rights, and has the function of educating about human rights to inherit and develop a noble mind in the people. In the park there is Mugaksa temple, founded in Sangmudae in 1972, and Dangunjeon Hall, which has the spirit of the humanitarianism.
1913 Songjeong Station Market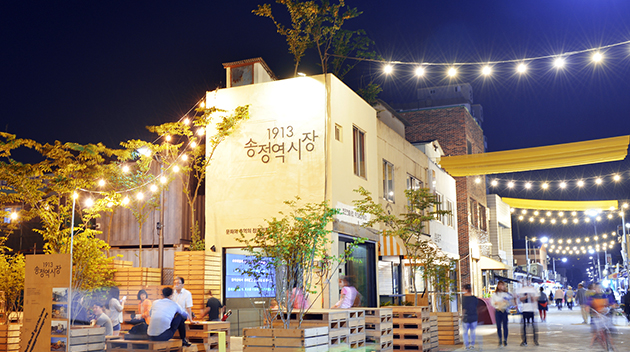 ㆍAddress 13, Songjeong-ro 8beon-gil, Gwangsan-gu, Gwangju, Republic of Korea
ㆍTel 010-6611-3434
The Maeil Market in the alley opposite KTX Songjeong Station has been revived. Every store has a pretty handwritten signboard, and the sweet nostalgic scent of sugar-filled griddlecake, fish cake, and croquette linger in the air, with the sights of red ginseng yogurt, egg fried rice, and skewers with tasty morsels making visitors' mouths water. If famished, you can devour 1,000-won noodles in broth at the noodle factory next to Tofu Village. The hottest-selling item in the alley is a calendar or a notebook marked with the Jeolla-do provincial dialect. The Maeil Market has lived alongside Songjeong Station since 1913. Sharing over 100 years' history, the traditional market continues to thrive among commuters and travelers alike. Those days of shoppers taking home food ingredients and commodities wrapped in recycled paper have been gone since the 1990s when modern-day supermarkets took over Koreans' everyday life. After a while, this market, too, suffered from the decline of traditional markets like other places, but its differentiated new strategy against big-brand supermarkets is to offer the precious heritage of the olden times from now on.
Tour Gwangju Homepage